Page name:
Creepy kitties Competition
[Exported view]
[RSS]
2007-05-02 14:07:03
| | | |
| --- | --- | --- |
| # of watchers: 4 | Fans: 0 | D20: 18 |

Winner:
"I want to suck your blood!" by [~*adina*~]
Second place:
"My Alter (Felix) Ego" by [Orouriel]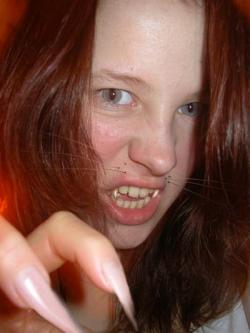 Third place:
"vampire kitty"-[~*adina*~]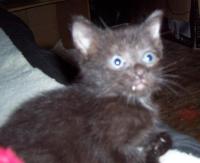 Welcome to Cathug's Hallowe'en-themed competiton! The season is creeping closer and we want you to submit your creepy photos, art, stories or poetry!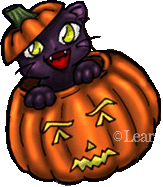 Graphic by [Leara], from Meow Graphics
Theme: Scary cats of course! This is a site for cats so lets see only cat related works! Anything goes: cat monsters, creepy cat photos... even tales of the horrors that your cat might have unleashed on your house and family when you had your back turned :3 Go crazy, it's Hallowe'en!

Rules
1) All work must be yours! You must have been the one who took the photo, or it's your cat. And you must be the one who made the art if you submit an art entry!

2) Must follow the Uploading Art Rules

3) All entries should fit the theme as stated above. Any that do not, or show no effort at all may be removed by the Crew. It's only fair!

4) All entries must be uploaded to Cathug! If you would like wiki privs and do not have them already, message one of the Council or leave a comment! You can also upload them onto your house, or by using the 'upload a folder of images' button at the top of your house.

5) Up to TWO entries per person! The maximum amount of entries per member is two and it can consist of a combination of art, photos and writing!
Submitting an Entry:
Follow this format!
1. "Title"- [
username
]
(entry)

Prizes!


Winners Get this badge and colours-capabilities in their presentation.


Participants Get this badge
Badge by [pixie_shimmer] and modified by [Paz]

Deadline: Ended. Voting was at <poll:597>! :3
All the entries are at Creepy kitties Entries

Back to
Competitions
---