Email: kerrazeechic@comcast.net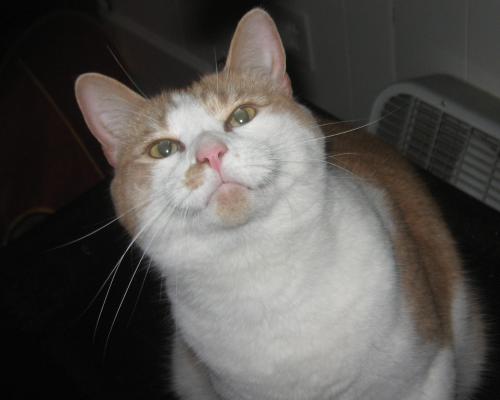 Waiting for me to feed him a treat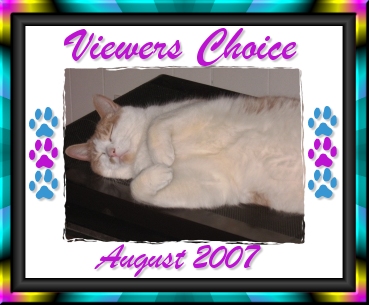 Screwy won a contest in August
Description:
Hey there all you cat lovers just wanted to check this site out to see what it is all about.
It tells me to put how tall I am in centimeters but I am an American and I don't know how to convert feet into centimeters so I just wrote 6 for 6 feet tall. I have red hair and so does my cat Screwball. I got him from the streets because he was homeless living outside of a woman's half way house, which is a program for women who have problems with drugs and need to learn how to live without drugs or alcohol. So my friend worked there and she took him home one night and the next night he was mine because she didn't want an adult cat. He is around 3 years old and loves me as much as I love him which is a whole lot.
Thanks for letting me share that.
Cat hugs to all
Screwball
| | | | |
| --- | --- | --- | --- |
| Age: 31 | Year of birth: 1976 | Month of birth: 9 | Day of birth: 18 |
Place of living:
USA-Massachusetts
Exact place of living:
New Bedford
Favorite cat-races
| American Curl | American Shorthair | Bengal |
| --- | --- | --- |
| Himalayan | LaPerm | Maine Coon |
| Norwegian Forest Cat | Persian | Ragdoll |
| Scottish Fold | Turkish Angora | Turkish Van |
Music
alternative
grunge
heavy metal
punk
rock
Other interests
animals
books
cats
crime stories
dogs
eating
electronics
fantasy
history
motorcycles
singing
scifi
smoking
Civil status:
live together with partner
Sexual preference:
opposite sex