Description:

Save a Stray -
Click Every Day!

Please visit the above link and
click the button each day to donate food to homeless animals
. My cats were both adopted from a local humane shelter which is too poorly funded to be "no-kill"; sadly, as a result, over 30% of their cats are ultimately euthanized. If you can do nothing more to support animal rescue efforts in your area, at least set aside a mere few seconds each day to visit this website.
---
My name is
Emily
. I am a university student honouring in English, studying Japanese, and hoping to minor in linguistics. I live with my long-term boyfriend Benjamin, who is a fellow student of creative writing and film, and two beautiful lady cats.
Maya

Adoption Date: June 29, 2006
Maya's Catster Page: www.catster.com/?350427


Jasmine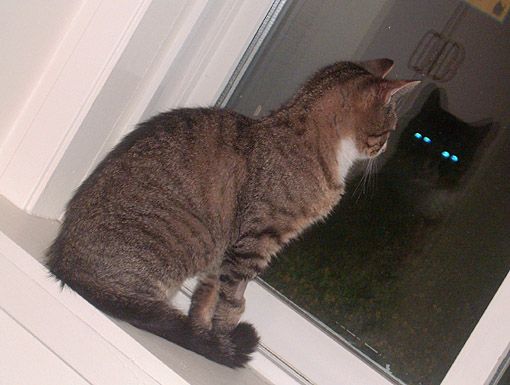 Adoption Date: July 11, 2006
Jasmine's Catster Page: www.catster.com/?350432