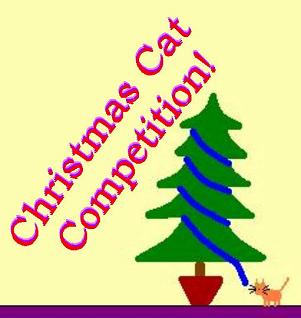 This is the wiki-page for the Christmas Cat Competition, for the best image of a Christmas cat.
What is a Christmas cat? Good question. This could be a cat under a tree, a cat wearing a Santa Claus hat, a picture of cats pulling a sleigh instead of reindeer. Whatever comes into your head when you think of 'Christmas' and then you add to that 'cat'.
The deadline for images is the 17th of December. There will be a poll to decide the winner on the Mainstreet until the 20th.
Please submit your image with your username underneath, and, if you want, an explanation of what is happening in the picture - for example, 'This is my sister's cat, in a photo I took last Christmas. It took us twenty minutes to coax it down from the top of the tree.'
Submissions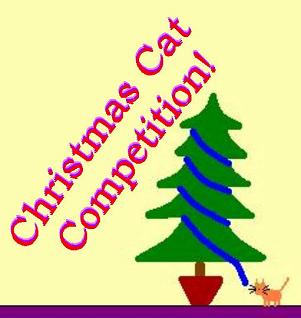 This is just [
catelfemma
]'s image that's here to show how you shall add your image.
[
Mirime
]'s Bink :) It took three tries to get that bow on his head...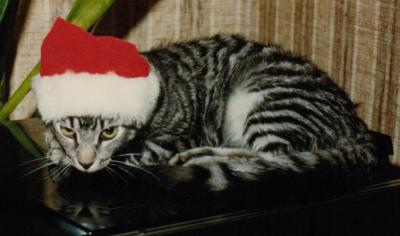 [
Lilith
]'s first cat Emil on his first Christmas. He didn't enjoy the hat much.
[
Mirime
]'s Bink again, happily tangled up in ribbon among the wrapping paper.
[
catelfemma
]'s real entry. First problem: spot the cat. (It's not that difficult!)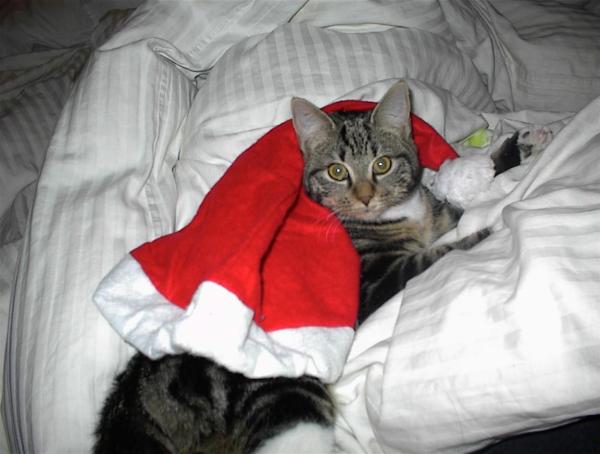 [
Fluffboll
], This is me=)
They didn't have any Santa-costume that fit [
Lilo
]! (Submitted by [
Hedda
])